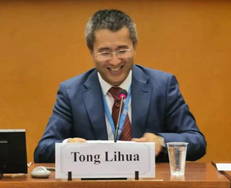 Mr Tong Lihua, President
Mr Tong graduated China University of Political Science and Law and he is currently working as Director of Beijing Youth Legal Aid and Research Center and the Standing Committee of the National Youth Federation, the President of the Judicial Research Society of the Beijing Legal Association, and the President of the Beijing Fengtai District Lawyers Association.
Works of Mr Tong focused on disadvantaged groups of the society, therefore, In 1999 and 2005, he founded the Beijing Youth Legal Aid and Research Center and the Beijing Zhicheng Migrant Workers Legal Aid and Research Center. He was awarded "Pro Bono Award" of International Bar Association in 2012.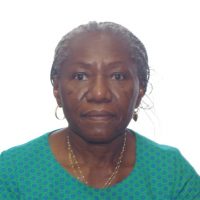 Ms Catherine Mbengue, Senior Advisor
Ms Catherine Mbengue is a former United Nations official with vast experience in children's rights. Ms Mbengue served in UNICEF, between 1981 and 2011, in several leadership positions, including as a Country Representative in Afghanistan, Burundi, Côte d'Ivoire, Malawi and Mauritania. Ms Mbengue also served as the ECPAT International Senior Advisor, Advocacy for Africa and at the global level, representing ECPAT in Geneva. Her experience encompasses leading operations and leverage resources for legal, policies and programmes for the fulfillment of children and women rights in development, humanitarian, and transition contexts.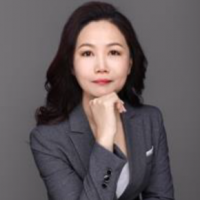 Ms Wang Xin, Board Member
Wang Xin has been engaged in development cooperation programs in China in areas of human rights and the rule of law. She has demonstrated knowledge and expertise on Chinese legal and social issues, international human rights and humanitarian law, child protection, gender mainstreaming, and equality of people with disabilities. Xin Wang also has expertise on gender and disability equality, legal protection for rights of vulnerable groups, rights and protection for children, domestic violence, legal reforms in China, policing and protection for vulnerable groups.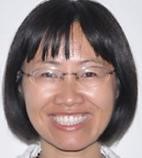 Ms Zhang Wenjuan, Board Member
Wenjuan Zhang is an Associate Professor and Assistant Dean for International Collaborations of the Jindal Global Law School in India.  She is also leading the Center for India-China Studies at the O.P. Jindal Global University. Before joining the JGLS, she had been a well-respected public interest lawyer in China for over nine years.  She served as Vice Director of Zhicheng Public Interest Lawyers. Ms Zhang and her Zhicheng colleagues have played a very pioneering role in expanding legal and political space for rights-based civil society organizations in China. She had been deeply involved in the legislative process of PRC Law on Protection of Minors (Passed in 2006), the bill drafting process of Beijing Legal Aid Act (2008) and the initial drafting stage of Anti-Domestic Domestic Violence Law (Passed in 2015). She served as an expert for the UNICEF/NWCCW Project on Implementing National Program of Action for Child Development in China and an adviser on Child Welfare Policies for the Ministry of Civil Affairs.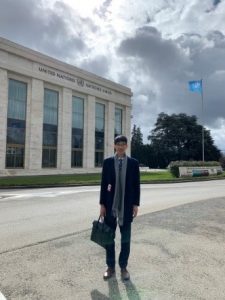 Mr He Guoke, Board Member
Mr He Guoke is a Director of Beijing Zhicheng Social Organizations Conflict Mediation and Research Center and a lawyer of Zhicheng Public Interest Lawyers. He is specialized in service to non-profit organizations and also participated in many seminars related to charity-related legislations since 2014. He is also invited by the Ministry of Civil Affairs and the Beijing Bureau of Civil Affairs to contribute to the formulation of charity-related policies. Mr He Guoke is legal counsel to eight foundations and industry associations, including Beijing Sany Foundation and China National Building Waterproof Association. He is also invited by the Ministry of Civil Affairs and other social organizations to provide legal training courses to more than 2,000 foundations, social service agencies, and social organizations.