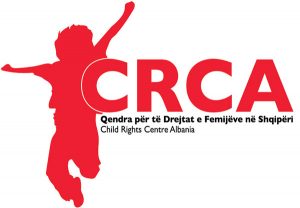 Children's Human Rights Centre of Albania​
Children's Human Rights Centre of Albania (CRCA Albania) is one of the major child and youth organizations in Albania, that works for policy and legislative improvement related to children and youth rights, capacity building for the Albanian government, research and advocacy on children and youth rights and provisions of services for the children most in need. In 2013, CRCA led the process for the establishment of the Human Rights House of Albania, a major network working for the advancement of children, youth, women, minorities and LGBT rights.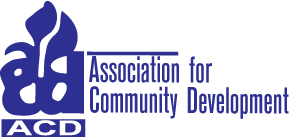 Association for Community Development
Association for Community Development' s goal is to achieve the rights of people, especially the disadvantaged and vulnerable women, adolescent and children at grassroots levels through improving their socio-economic, political and cultural status, ensuring social justice and good governance. ACD is committed to empower the most disadvantaged and marginalized women, children, adolescent girls whose lives has been suppressed under the traditional patriarchal societal system and economic hardship. ACD runs two shelter homes for the victims of child marriage, dowry tortured, domestic violence, cross border trafficking, internal trafficking, acid burnt, etc. since 1999.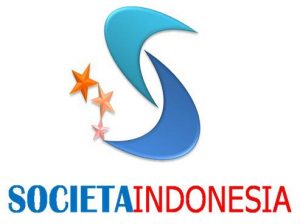 Societa Indonesia
Societa Indonesia established (2013) to provides behavioral and social welfare service widely, accessible, and professional led by Social Workers together with Welfare Workers, and Volunteers to serve everyone as individual, family, and community. As a Social Welfare Agency and Certified-Licensed Social Workers Office, Societa Indonesia has programs consists of response, caring, rehabilitation, and protection the children (and teens) in conflict with law and substance use (drugs). 575 children recorded at Societa Indonesia during 2013-2017 period. 

Hintalovon Child Rights Foundation
The first child rights clearinghouse in Hungary was founded in 2017 by Hintalovon Child Rights Foundation in cooperation with PILnet. Under the name of 'Child Rights Pro Bono Center', Hintalovon Foundation cooperates with 4 International law firms (Dentons, DLA Piper, Hogan Lovells and Oppenheim). Actually, 17 corporate lawyers provide legal assistance to children and families in the framework of the Centre. In all joint work the lawyers are trained, assisted and supervised by the child rights lawyers and child protection experts of Hintalovon Foundation. They convinced that closer collaboration between the member of the child protection system should aim to provide more child-friendly services, carefully tailored to meet the differing needs of all children.

Kenya Alliance for Advancement of Children
Kenya Alliance for Advancement of Children (KAACR) is national umbrella body for NGO's cooperation and exchange of information on children rights in Kenya with a membership of over 250 children agencies in Kenya. KAACR envisions a society that protects all the rights of children and youth to survive, develop and participate in matters concerning them. KAACR's mission is to advocate for and promote the realization of rights and responsibilities of children and youth in Kenya.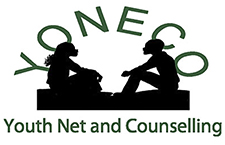 Youth Net and Counselling
Youth Net and Counselling (YONECO) was established in September 1997 to respond to the needs and challenges affecting youth and children in Malawi. In October 2000, YONECO started to work on issues of women as demand driven activity following the need to respond to the child rehabilitation. YONECO has since grown to one of the very strong local NGOs that respond to matters of youth, women and children. YONECO has carried out lots programs related on protecting the rights of children. YONECO focuses on empowering youth, repairing and integrating them socially, economically and economy to be part of the shaping Malawian society. For youth to lead the nation of today and tomorrow, YONECO provides support and build the capacity of youth's leadership skills and YONECO is committed to improving, educating and advocating for the health of youth.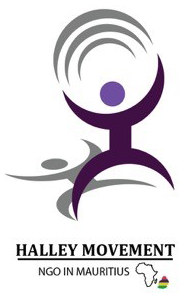 Halley Movement
Halley Movement is a coalition of charitable organizations working for the welfare of Children and family in Mauritius and in the Southern African region,a registered ECOSOC status NGO in Mauritius.. Halley Movement works in partnership with the private sector, governmental institutions and other international and national organizations. Halley Movement now sits on board of various International organizations in an attempt to devise policies in the interest of the world children. The mission is to protect and promote the welfare of children and families in Mauritius as well as in the African continent through dissemination and advancement through actions. Since it was created, Halley Movement has dealt with issues of child abuses, and has counselled parents on such matters. In many occasions, have testified in Courts, provides telephone counselling service, and face-to-face counselling where experts provide advice and information to parents.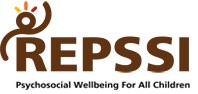 REPSSI Zimbabwe
REPSSI Zimbabwe is a leading psychosocial support organization. The organization is renowned for the development of high quality, evidence informed resources to mainstream psychosocial support into all programs and services that support children, youth, families and communities. REPSSI has a strong reputation for providing innovative capacity enhancement. REPSSI's vision is all girls, boys and youth enjoy psychosocial and mental wellbeing. For fifteen years REPSSI has provided technical capacity enhancement to its partners, community opinion leaders and young people to strengthen communities' and families' ability to promote the psychosocial wellbeing of their children and youth to subsequently improve the social, health and education outcomes.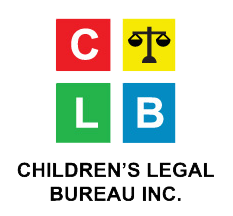 The Children's Legal Bureau Inc.
The Children's Legal Bureau (CLB) Inc. is a non stock, non-profit, non-government organization organized under Philippine laws. CLB started as a special project of the Protestant Lawyers League of the Philippines, a group of Human Rights Lawyers and later became a separate entity in 1998. CLB envisions a just world for children by empowering communities and children for child protection while engaging with the five pillars of justice – law enforcement, prosecution, courts, corrections, communities – and the local government units in the Visayas Region (center of the Philippines).CLB has been active in the advocacy for the passage of the Juvenile Justice and Welfare Act at the national level and Local Children's Codes as well as other ordinances for the protection of children at the local levels. CLB also initiated and is the secretariat of the Children's NGO Network in Cebu which submitted an Aalternative Report to the UN Committee on the Rights of the Child. CLB is a member of the Alternative Law Groups, a national network of legal advocacy groups in the Philippines, the Juvenile Justice Network, a national network advocating for the full implementation of the Juvenile Justice System in the Philippines and the KAABAG sa Sugbo, a network of NGOs based in Cebu, Philippines. CLB is also a member of several government councils representing the NGO such as the Regional Council for the Welfare of Children, Regional Juvenile Justice and Welfare Council, Provincial Council for the Welfare of Children and the Local Councils Against Trafficking

Peoples' Development Forum
Peoples' Development Forum (PDF) was established in 2008 and operates at grassroots and national level with a particular focus for the neediest community in various regions of Tanzania. It focuses on the five main thematic areas of Water Supply, Sanitation and Hygiene, Waste Management, Child Protection, and Legal Empowerment and Health Promotion. PDF in partnership with Save the Children contributes to the prevention of violence against children and advocates for Child Rights Governance. PDF has held forums with partners to raise awareness of the issues and the implications on children at homes, schools and communities, and undertaken road shows to challenge the social norm of using physical punishment against children and promote positive parenting. On an ongoing basis, it updates training and reporting pathways to increase understanding and awareness of child's rights, implements referral mechanisms and zero tolerance practices for VAC.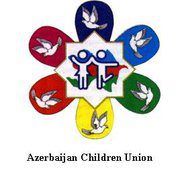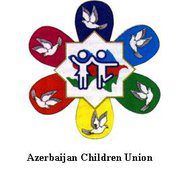 Azerbaijan Children Union
Azerbaijan Children Union is a proactive civil society organization implementing vast range of project in order to tackle social problems that children face and develop child protection system in Azerbaijan since 1993. The organization is involved in advocating child rights, eradication of domestic violation, child abuse, human trafficking and sexual exploitation of children. ACU is a service providing organization, runs a shelter for children faced domestic violation, survivors of human trafficking and Rehabilitation and Reintegration Center for children faced street life. ACU also provides social, psychological and legal support for people from disadvantaged families or experiencing any odd related to their family and communities. 

Al birr & Al tawasul Organization
Al birr & Al tawasul Organization (BTO) is a national charitable organization established in 2000. The main sectors of work is improving maternal and infants health, livelihood and enhancement of primary education. The organization built 18 hospitals in almost every state of Sudan reaching remote areas. These hospitals mainly provide health services to pregnant women and newborn. The organization works for the enhancement of primary education providing food and installing clean water together with China Foundation for Poverty Alleviation. The name of this project is smiling children project. This project covers 4617 children in three states covering poor, IDPs, refugees and returnees.

The Training and Research Institute on Child Right's of Mongolia
The Training and Research Institute on Child Right's of Mongolia (TRIM) is a non-government organization working under an overarching aim "to strengthen the evidence base and training capacity of organizations working for vulnerable children." In pursuit of this vision, TRIM works across a broad spectrum of governmental agencies at local levels providing services to disadvantaged children and youth in Ulaanbaatar and rural provinces, including: children involved in the worst forms of child labor; orphaned children; street children; young people involved in juvenile justice system, children engaged in horse racing, children exposed to or at risk of homelessness, trafficking, abuse, abandonment. It was established in end 2014. It provides a range of research and training services for child rights workers in Mongolia, including training and professional development, capacity building, advocacy, and dissemination of best practices on child protection, development and participation.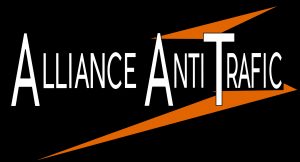 Alliance Anti Trafic
Alliance Anti Trafic (AAT) is a non-profit organization that aims to protect women and girls in Southeast Asia; especially those who are from Thailand, Lao PDR, Vietnam and Myanmar from sexual exploitation and human trafficking. Implementing the first project in Vietnam (2001) and in Thailand (2003), AAT was officially registered as its own Non-Government Organization in 2007. With two main offices in Vietnam and Thailand and working together with partner organizations, AAT plays crucial role in the field of human trafficking and sexual exploitation protection in the Southeast Asian region and beyond. It responds to a variety of needs with initiatives and activities related towards trafficking prevention, empowerment, protection, assistance and return of victims.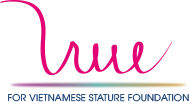 For Vietnamese Stature Foundation
For Vietnamese Stature Foundation (VSF) is a social, charitable and non – profit foundation, aiming to improve physical and mental health of Vietnamese children, for a mighty Vietnam. To achieve this mission, VSF focuses on supporting the rights of nutrition and education for children through some core programs: i) The school milk – for Vietnamese stature program. ii) The talent nurturing program. iii) The multi-year communication campaign on children's rights. iv) For mother and for baby program. In addition, VSF has been carrying out many charity activities such as building schools for children in mountainous areas, donating hospital fees and living expenses to poor children, and providing supports after natural disasters, etc.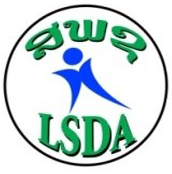 Life Skills Development
Life Skills Development (LSDA) is a Lao non-profit association established in 2010 and working in the field of basic education, Child rights and Child protection in Lao PDR. LSDA worked with Namjai Community Associaltion(NCA) and Pestalozzi Children Foundation (PCF) on the "Indigenous Community Ownership in Education" program,for empowerment and engagement with community members through continued Intercultural Education- Participatory Learning and Action (ICE-PLA) processes. Currently LSDA is implementing Najafi Program supported Norwegian Church Aid (NCA) that had been operated in LAO PDR for the period of 1993 to October 2016.

Shaishav
Shaishav is a Voluntary Organization based in Gujarat, India. Shaishav works with underprivileged children such as Child Labour, non-school going children, slum children and girls. They believe that children are "Change Leaders." They recognize that education forms only one part of a child's development; it needs to be reinforced with a value based approach too. They engage children in learning activities that equip them to bring about change in matters affecting their lives, and ultimately become responsible citizens who go on to improve their communities. Shaishav uses innovative teaching methods based on group activities and discussion to enable children to make sense of the world around them, reach their own conclusions about how they should treat others with empathy, and ask for the things they have a right to. With intensive work with young people, independent children's collective "Balsena" and Youth collective, "Tarunsena" came into existence.

Defence for Children International – Liberia
Defence for Children International – Liberia (DCI-Liberia) is a rights institution that promotes and protects the rights of children, and serves as watchdog on the Government to keep the promise. Programmatic areas include child protection, juvenile justice, Sexual Gender-Based Violence, Women Empowerment and the rights of girls. DCI-Liberia, a strong advocate and lobbyist for the passing of the Children's Act into law, aims to strengthen the development, implementation and enforcement of all policies and laws to protect children's rights. DCI-Liberia is also an independent Liberia NGO established in March 2009 to promote and protect the rights of Liberian children. It develops its own programs according to Liberian children's needs and priorities and is registered in accordance with the Liberian NGO Law.

ChildFund Cambodia
ChildFund Cambodia is the representative office of ChildFund Australia – an independent and non‐religious international development organization that works to reduce poverty for children in the developing world. ChildFund Australia is a member of the ChildFund Alliance – a global network of 11 organisations which assists more than 14 million children and families in 63 countries. ChildFund Australia is a registered charity, a member of the Australian Council for International Development, and fully accredited by the Department of Foreign Affairs and Trade which manages the Australian Government's overseas aid program. ChildFund began work in Cambodia in 2007, working in partnership with children, their communities and local institutions to realize the rights of all children and youth people to develop their full potential and live with dignity, harmony and create lasting change, respond to humanitarian emergencies and promote children's rights. Currently, ChildFund work in Svay Rieng, Kratie, Battambang, and Phnom Penh. humanitarian emergencies and promote children's rights. Currently, ChildFund work in Svay Rieng, Kratie, Battambang, and Phnom Penh

ECPAT Korea (Tacteennaeil)
ECPAT Korea (Tacteennaeil) was founded in 1995. ECPAT Korea (Tacteennaeil) has firmly established its status as a comprehensive child protection organization in South Korea since 2006 when Chairperson Choi Yeong-hee chaired the National Youth Commission. Thereafter, it set up the country's first youth sexuality center to educate adolescents, teachers and parents. Following the footsteps of it's sexuality education schemes, 58 sexuality education centers are now in operation across the nation.  Since 2004, joined ECPAT International, ECPAT Korea has worked to construct a comprehensive child protection system and amend the law for child sexual exploitation victims; ECPAT Korea has struggled to protect child sexual exploitation victims and prevent child sexual exploitation, which is the worst form of violence against children. In addition, for preventing cross the globe crimes against children, ECPAT Korea (Tacteennaeil) works on awareness raising and the system improvement by conducting field research on child sexual exploitation by Korean in other countries such as Kiribati, Philippines and other South East Asia countries, protecting child victims, providing legal support and holding a forum with government officials including those from the Ministry of Foreign Affairs, Ministry of Justice or Ministry Gender Equality and Family.