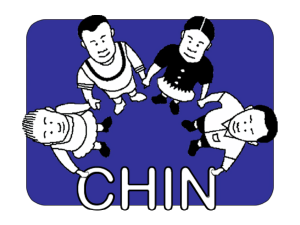 Children in Need Network (CHIN)
Children in Need Network is a national network of faith-based, community-based, and other NGOs working to improve the welfare of children in Zambia. Registered in 1996, the network has grown to the biggest network with over 300 affiliated organizations. The organization is now reaching all parts of the country with programmes on Research and Advocacy, Information Sharing, Capacity Building and Networking.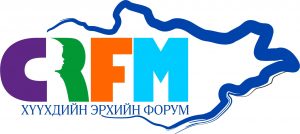 Child Rights' Research and Training Center
Child Rights Training and Research Centre is a civil society organization established in 2014 by a group of friends who have a passion to raise awareness on protecting the rights of the child. The vision of the CRTRC is to strengthen researching and training agenda for child rights and child protection, capacity building of child protection human resources on case management through counselling and work placement training, and advocacy initiatives to enhance the legal system. Also, CRTRC hopes to create a platform for a joint discussion on upcoming challenges.
Child Right Forum Mongolia was established in 2018 and its mandate is to empower civil society organizations, state organizations, and children on the rights of children and international human rights mechanism.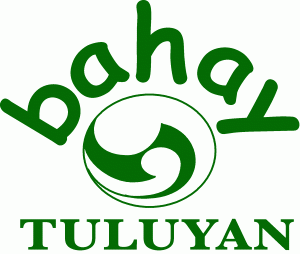 Bahay Tuluyan Foundation Inc
Bahay Tuluyan is a children's rights organization working to prevent and respond to abuse and violence against children. It aims to do this by working in dynamic collaboration with and empowerment of children, youth, families and the community. Its vision is a world where every child's rights are respected, protected and fulfilled. Established in 1987, it now operates in 3 provinces in the Philippines providing a holistic range of programs and services addressing prevention, early intervention, and response.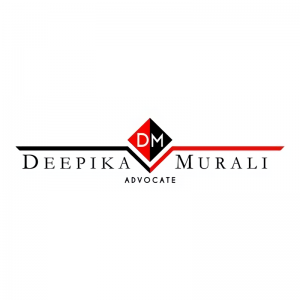 DM Law Chamber
DM Law Chamber, founded in the year 2015, has been offering a wide range of legal services to clients from varied background. Aside from commercial and civil litigation, DM Law Chamber is involved in several pro bono litigation and litigation advisory for financially underprivileged clients in the field of child rights and human rights.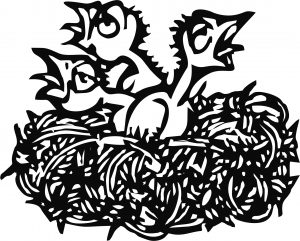 Surabaya Children Crisis Centre
SCCC has committed for 18 years to the assistance, handling and fulfillment of the rights of children, especially children that conflict with the law. Therefore, the continuity and sustainability of its institutional programs are very dependent on community participation and concerns of the state or government towards respecting and upholding children's rights in general, especially the rights of children that conflict with the law. The organization recently focuses on projects related to prevention, prosecution, and rehabilitation. Since 2016, the organization has been working with Terre Des Hommes Netherland to fight against commercial sexual exploitation of children (Down to Zero), and now it has a Legal Aid project that comes from the Ministry of Law and Human Right Indonesia. It also has a project that cooperates with the Ministry of Social Services Indonesia for rehabilitation for children that conflict with the law (perpetrator, victims, and witness).

Migrants Center Friend
Migrants Center Friend is a non-profit civil foundation (registration number 1612 Seoul Metro City Government) supporting legal affairs revolving around human rights issues and economic independence of immigrants in Korea. A cafe named "Peace Human Rights Cafe Chingu" is in humble operation as a comfortable rest space for immigrants at Daerim Dong, Yeong Deung Po Gu. Migrants Center Friend was established in 2011, based on the philosophy "Peace/Human Rights/Coexistence". It is actively involved in support of
1) volunteer legal work in human rights,
2) networking activities and supporting economic independence,
3) culture and art activities.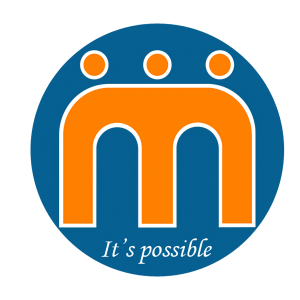 C-Sema
In collaboration with the Government of Tanzania, C-Sema runs the National Child Helpline – a toll-free telephone service (116) that responds to children's needs in Tanzania Mainland and Zanzibar. Then, C-Sema voices these children' concerns to the government. With the Internet Watch Foundation hotline, C-Sema removes child abuse images through an online portal.
C-Sema also runs an SMS portal sharing information on issues around children and parenting, especially nutrition (Child and Maternal Nutrition). Follow C-Sema @SemaTanzania on Facebook, Twitter, and Instagram where it shares the experiences in the areas of parenting through the flagship hashtag #Malezi. #Malezi also posts articles, tweets, videos and text tips on C-Sema's social media platforms on matters concerning children, parenting skills and children social services in Tanzania and beyond.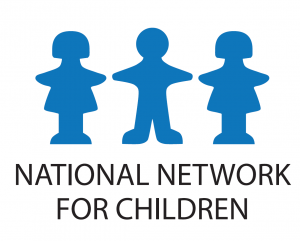 The National Network for Children (NNC)
The National Network for Children (NNC) is an alliance of more than 150 civil society organizations, working with and for the children and families across Bulgaria, united by the key principles of promotion, protection and observation of children's rights. NNC believes that all policies and practices that affect children should be developed, applied and monitored by taking into account the best interest of the child and with the active participation of children themselves. Every year the organization members of the NNC support directly more than 74,000 children and 25,000 families. Some of the major reforms in policies for children in the country were initiated as a result of the systematic advocacy efforts of the NNC. It has had an impact on the lives of thousands of children in terms of guaranteeing their rights.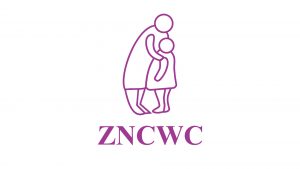 Zimbabwe National Council for the Welfare of Children (ZNCWC)
Zimbabwe National Council for the Welfare of Children (ZNCWC) was established in 1968 in response to the growing number of children who were living in difficult circumstances. ZNCWC is the umbrella body for child rights CSOs in Zimbabwe and has over 150 CSO members. Its major thrust is lobbying and advocacy, capacity building of membership, quality assurance on child-oriented initiatives, child participation, and research. Some of its successes include leading advocacy on alignment of children's laws with the Constitution, compiling CSO complementary reports to the UNCRC and ACRWC, and engaging with policy makers and facilitating children's participation in the Parliament of Zimbabwe.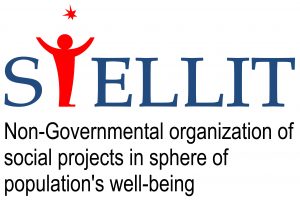 Regional Public Organization of Social Projects in Sphere of Population's Well-Being "Stellit"
The Regional Public Organization of Social Projects in Sphere of Population Well-Being "Stellit" is a politically and religiously independent non-governmental organization founded in 2002 in Saint Petersburg, Russia. The purpose of the organization is to contribute to solving various social problems. Its main activities include social research and prevention programs for children and youth. "Stellit" has published more than 30 monographs and methodological manuals, and implemented more than 110 projects concerning human trafficking, addictive behavior, child sexual exploitation, prostitution, HIV prevention, child well- being, etc. "Stellit" has rich experience in managing large-scale projects in the sphere of combating human trafficking and child sexual exploitation. Since 2004, "Stellit" has been the leading organization of the Russian Alliance Against Commercial Sexual Exploitation of Children.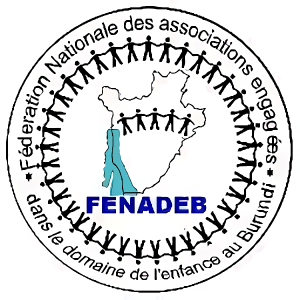 BURUNDI National Federation of Childrights Organizations, FENADEB in acronym
FENADEB is a coalition of 67 civil society organizations working on child rights protection and promotion in Burundi. With a vision to promote a Burundian society free of child rights violations, its main mission is "to conduct advocacy for child rights and for civil society organizations". As a federation, FENADEB coordinates the interventions of civil society organizations in Burundi and build their technical capacity. FENADEB intervenes through activities of training, awareness raising, advocacy, and lobbying for child rights protection and promotion.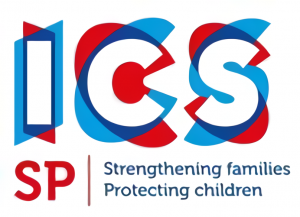 Investing in Children and their Societies (ICS)
ICS Africa is an innovative African NGO established in 1980s and registered in Tanzania in 1999 under the name International Child Support. In 2002, it was changed to Investing in Children and their Societies with registration No. SO 10034. It works in rural areas of Africa together with families, communities, and other stakeholders to create a safe and nurturing environment for children to reach their full potential. It operates in East Africa (Kenya, Tanzania) and West Africa (Ghana and Ivory Coast).
ICS Africa invests on skillful parenting, ending violence against children, agribusiness and CSO/CBO capacity building.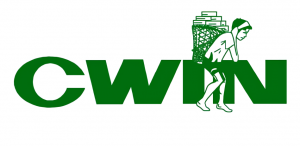 CWIN-Nepal
CWIN was, and remains today, a voice for children in Nepal. Established in 1987 by a group of Nepali university students, it is the pioneer national child rights organization in Nepal.
It strongly believes in the philosophy of empowerment and inclusion as reflected in its motto "For Children, With Children". The issue of child rights is not and cannot be treated in isolation to other social, economic and political structures. It must be considered as a part of a broader social environment, one where institutional violence tends to neglect, suppress or ignores the voices of children. Since its inception, CWIN internalized the aspirations of children and resolved to create enabling environments conducive to the realization of their rights.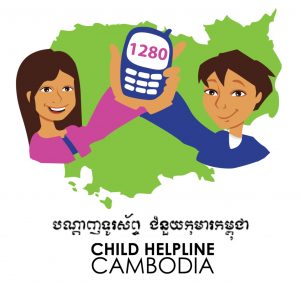 Child Helpline Cambodia (CHC)
Arising from an identified need for children and young people in Cambodia to have access to confidential counseling and referral service, more than eight United Nations, international and local non-government organizations representatives developed a Child Helpline Cambodia (CHC). Helplines operating globally have laid a foundation for strong child protection system and continue to play a vital role in promoting the rights of children. CHC enables children's rights to be heard and for each young person to be able to freely express their views, rights to freedom of expression, right to appropriate information, and the whole range of protection rights. Acting in the best interest of the child at all times, CHC has responded to vulnerable children and young people, who are suicidal, being trafficked, exploited, experiencing physical, sexual and emotional abuse, arranged/forced marriage, and violence, or request for information on sexual reproductive health and rights issues, or need psycho-social supports.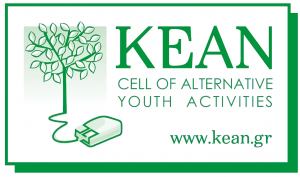 KEAN – Cell of Alternative Youth Activities
KEAN – Cell of Alternative Youth Activities is a non-governmental, non-profit organization founded in 2004 in Athens, Greece, and it maintains offices and branches in Ioannina and in Skala, Laconia-Peloponnese.
KEAN focuses on the preservation and promotion of universal values, such as peace, freedom, equal rights, social progress, human dignity, prosperity, solidarity, education, and environmental protection. It aims at leading activities and programmes that are beneficial to the improvement of the quality of life by giving special emphasis to the education of young people and to the protection and promotion of human rights, especially of children's and vulnerable groups' rights. One of the recent and most significant achievements of the organization is the establishment of the Diversity Charter of Greece for the promotion of diversity and equal opportunities within the workplace.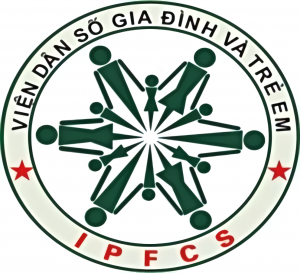 Institute for Population, Family and Children Studies (IPFCS)
The Institute for Population, Family and Children Studies (IPFCS) is a recognized Vietnamese leading national research institution within the Vietnam Union of Scientific and Technological Associations (VUSTA) in Vietnam working in the areas of child rights and child protection.
Most of the IPFCS programmes and projects are interlinked with capacity building, advocacy, and knowledge building components on both national and local levels focusing on legal aid, juvenile justice, child trafficking, child labor, children with HIV/AIDS, and child advocacy. It has been working along with other brother organizations in other Asian countries and beyond.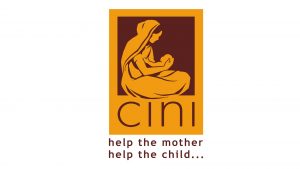 Child in Need Institute (CINI)
Child in Need Institute (CINI) is a registered national level voluntary organization working with deprived communities since 1974. It is guided by its mission to ensure that children and adolescents achieve their rights to health, education, nutrition and protection by making duty bearer and community responsive to their wellbeing.
CINI has received twice the National Award for Child Welfare in 1985 and 2004 respectively for its contributions to child welfare. In 2012, it was given an award by WHO in community health, and more recently it was the recipient of the HCL award in 2017 for the best NGO in the health sector.
The institute now reaches over 7 million people, directly or through partnerships, in both rural and urban areas in the Indian states of West Bengal, Jharkhand Odisha and Assam. CINI has a presence in other Indian states, including Uttar Pradesh, Manipur, Nagaland Tripura and Arunachal Pradesh where it acts as a technical support agency