Global Child Law Fellowship Program selects and nurtures passionate and inspiring legal professionals in developing countries to grow into leading child law experts
Brenda Waithera Kiarie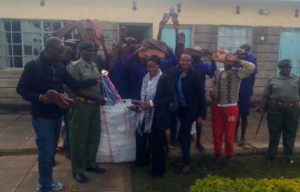 Brenda Kiarie is a legal officer with PENDEKEZO LETU, a Kenyan child protection organization. She has gained extensive practical experience in helping street children, families, and communities in the urban slums of Nairobi and Kiambu County, Kenya. Brenda also volunteered in an NGO dealing with Gender-Based Violence, where the majority of victims were children. She works with various stakeholders like the United States Department of Justice regarding benchmarks on diversion.
Bwalya Violet Chisenga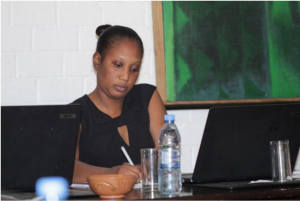 Bwalya Chisenga is a Project manager with Lifeline/Childline Zambia, a national helpline that provides counselling to both children and adults on cyberbullying, gender-based violence cases, child marriages, and defilement, psychosocial distress, rape, and child labor. She has organized and participated in many children protection-related community legal awareness activities.
Deepika Murali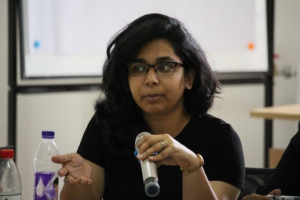 Deepika is the founder of DM Law Chamber, a boutique law practice located in Chennai, India. Her practice seeks to strike a balance between pro-bono and commercial litigation. She has more than a decade of experience in the field of child protection and has advised the government as a consultant lawyer on the legislation of the Protection of Children from Sexual Offences Ordinance (2020). Starting from 2010, she has been associated with human rights litigation and has been assisting victims of child sexual abuse, women caught in custody battles involving conflict of laws and domestic violence and individuals in need of legal assistance on a pro-bono basis.
Foday M. Kawah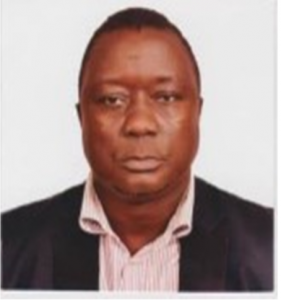 Foday is the founder and executive director of Defence for Children-Liberia, a Liberian child protection organization that implements a multi-faceted, integrated approach to community rehabilitation focusing on children and other vulnerable community members. Foday has about 18 years of experience working in the field of child protection. At DCI-Liberia, he is responsible for overseeing and coordinating of support activities for all program implementation at the national level.
Godfrey Samwel Gimeno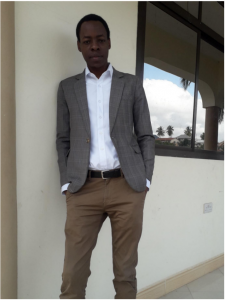 Godfrey is a part-time legal counsel of C-Sema, a Tanzanian child protection organization promoting and protecting children's rights. He has previously been involved in consultations with social organizations by the legislature and relevant government departments on introducing child protection-related policies. Godfrey was previously a member of the East African Law Society and currently of the Tanganyika Law Society. He is also the head of the litigation department of Lytons Law, offering legal service in various matters including pro bono cases on child rights.
Irene Wambui Ndegwa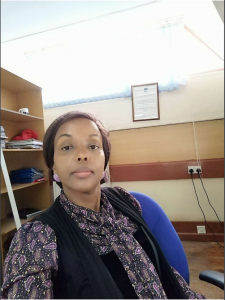 Irene is a law lecturer at Mount Kenya University, and she is also the founder and managing partner of the law firm W.Ndegwa & Associates Advocates. She has successful experiences as the lead counsel in winning public interest lawsuits regarding collecting and releasing juvenile criminal records. Irene has been in practice in Kenya since 2002, she is also a court litigator, and since 2015, she has been representing children in conflict with the law in various court stations in Kenya on a pro bono basis.
 Jean-Claude Barakamfitiye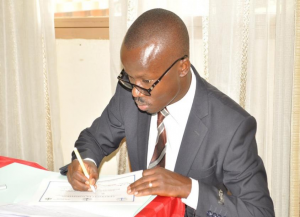 Jean-Claude Barakamfitiye is a human rights lawyer from Burundi. He is also the Country Director of Burundi Bridges to Justice (BBJ), a human rights organization affiliated with International Bridges to Justice that works to advance Burundi criminal justice, focusing on juvenile justice. He has more than 10 years of experience in legal services in child protection. Jean-Claude is the laureate of JUNSZ KORCZAK AWARD 2008 for the Rights of the Child and a member of the Burundi Bar Association since 2013.
Loise Cynthia Ndindi Ng'Ang'A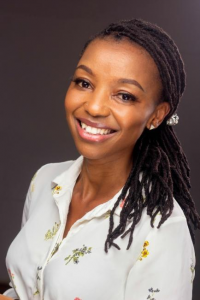 Loise is a humanitarian lawyer and child protection specialist from Kenya. She is also the founder and CEO of LEGAL-EASE AFRICA, a legal aid web platform designed to enable children and their guardians in remotes areas to receive legal advice and assistance by calling and messaging. With over eight years of experience in the legal field, Loise has a passion for and a specific specialization in Children's Rights and Anti sexual and gender-based violence legal interventions. She is also a professional mediator with the Mediation Training Institute.
Noemi Truya Abarientos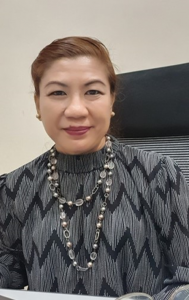 Noemi is the Deputy Executive Director of the Children's Legal Bureau, a child protection organization in the Philippines, with over a decade of experience in child legal services. She has participated in Senate and Congressional hearings on draft child protection laws, advocating for amendments to the Anti-Trafficking in Persons Act and the Anti-Child Pornography Law. Noemi has managed cases of abused, exploited, and neglected children, and she is also one of the CLB's senior lawyers who is tapped as resource persons on children's laws, with invitations from local organizations and government units to international associations.
Pamellah Musimwa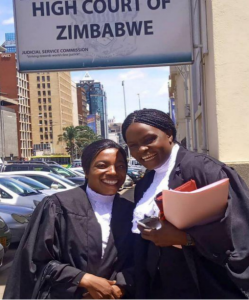 Pamellah is a program officer and head of the legal aid department at Justice for Children, a child protection organization in Zimbabwe. She has represented over 300 children in civil and criminal proceedings. With her experience as a human rights advocate in the NGO sector for more than 4 years, Pamellah has registered with the Law Society of Zimbabwe and the High Court as a Legal Practitioner. She has managed to build the capacity of over 50 child rights partner organizations, communities, duty bearers and beneficiaries on the rights of children and over 100 Junior Parliamentarians on child protection laws.
Silthembiso Sweswe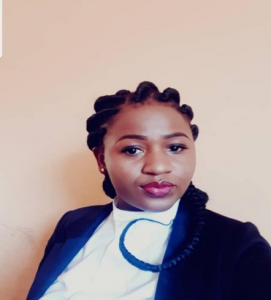 Silthembiso is a legal officer with the Pamuhacha HIV prevention Project, a child protection organization in Zimbabwe that offers free legal assistance to survivors of sexual abuse and gender-based violence. She has handled over a hundred cases involving child protection by offering pre- and post-trial counseling, legal rights awareness and legal advice to women and young girls. She has managed to establish a help desk in Magistrates Courts to offer free legal assistance to gender-based violence survivors, and the program has managed to reach around 1000 girls in Mashonaland West Province.
Vivian Nyaata Moraa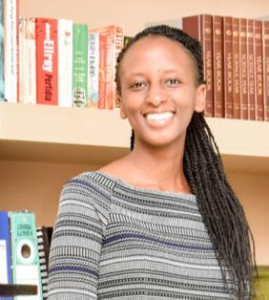 Vivian is a law lecturer at the Faculty of Law of the Catholic University of Eastern Africa in Kenya and the youngest faculty member of the University's master's in child Protection program. She has published several reports related to professional child protection. Vivian is also an advocate of the High Court of Kenya. She has advised on court matters pertaining to children and advised the Children's Department on Legal Policies. As an expert in child participation and a member of the Chartered Institute of judges and magistrates in Kenya, Vivian has been requested to draft a legal policy and training manual for judges and magistrates in Kenya on how to listen to the voice of the child during divorce mediation.